Purchase Notes:
We offer 90/100 colors paint of purchase options, please confirm the number of colors and different combinations of watercolor paint set when placing your order! Thanks!
New 100-color solid watercolor paint set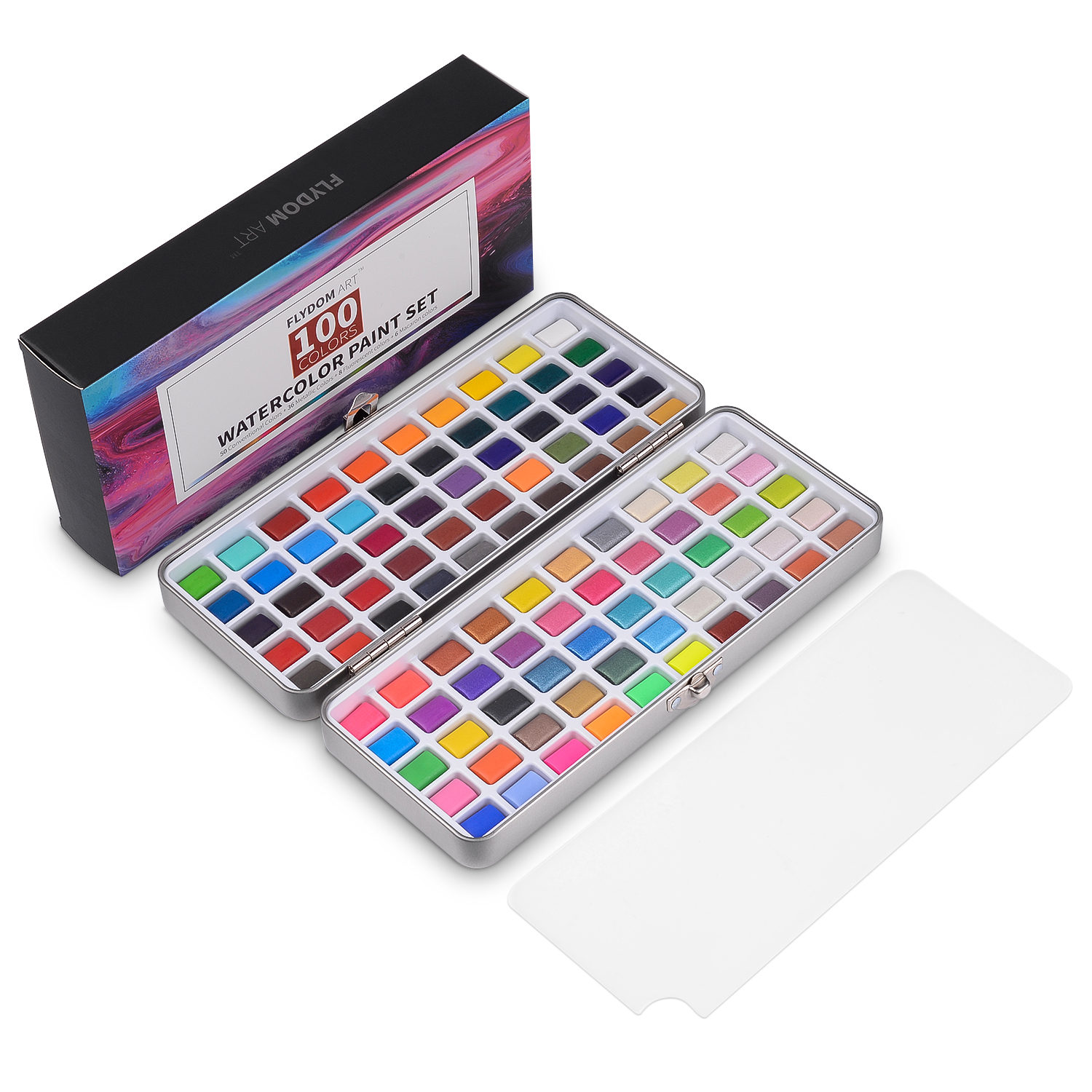 100 colors color introduction
100 colors include 50 classic regular colors, 36 shiny pearlescent metallic colors, 8 high-end fluorescent colors, and 6 sweet macaron colors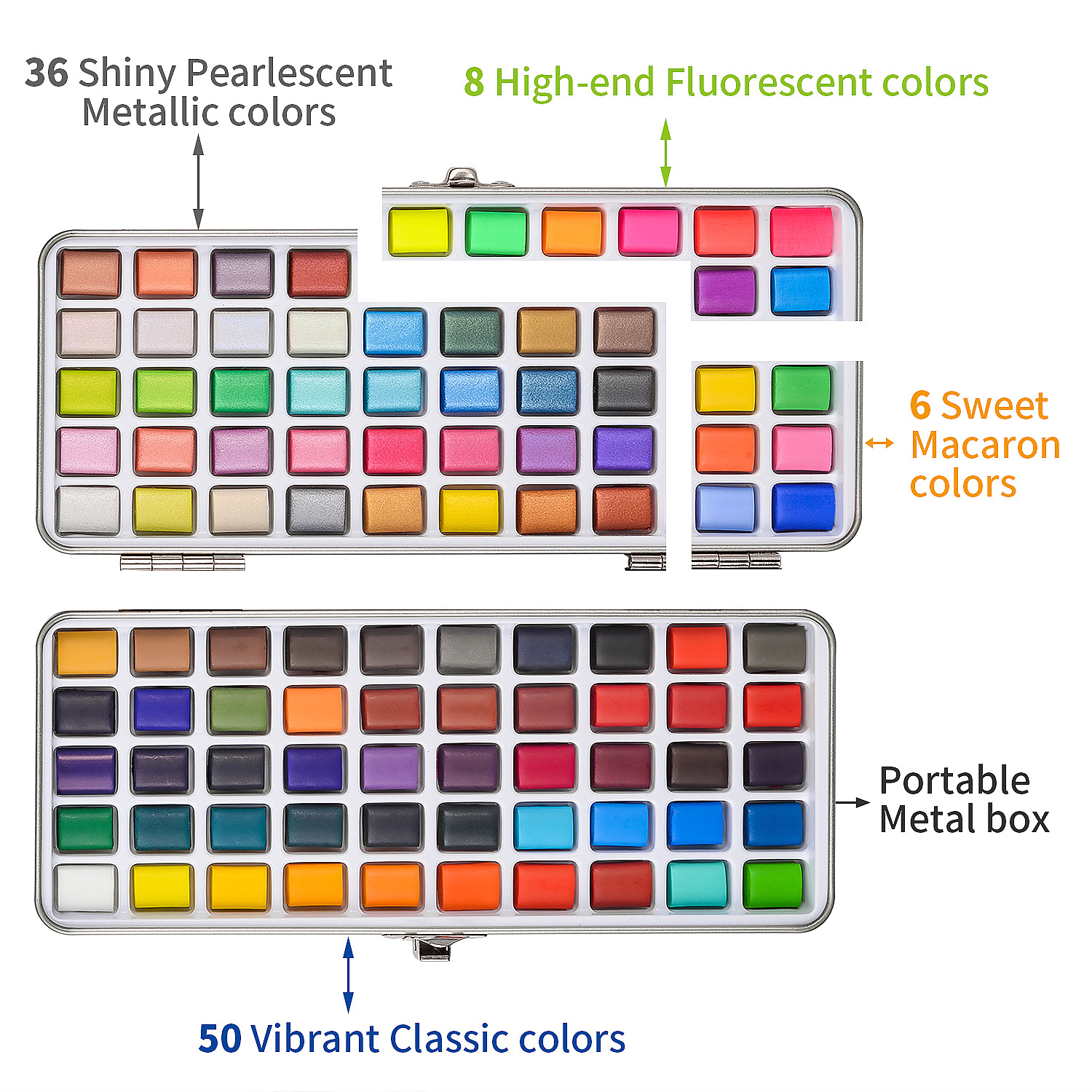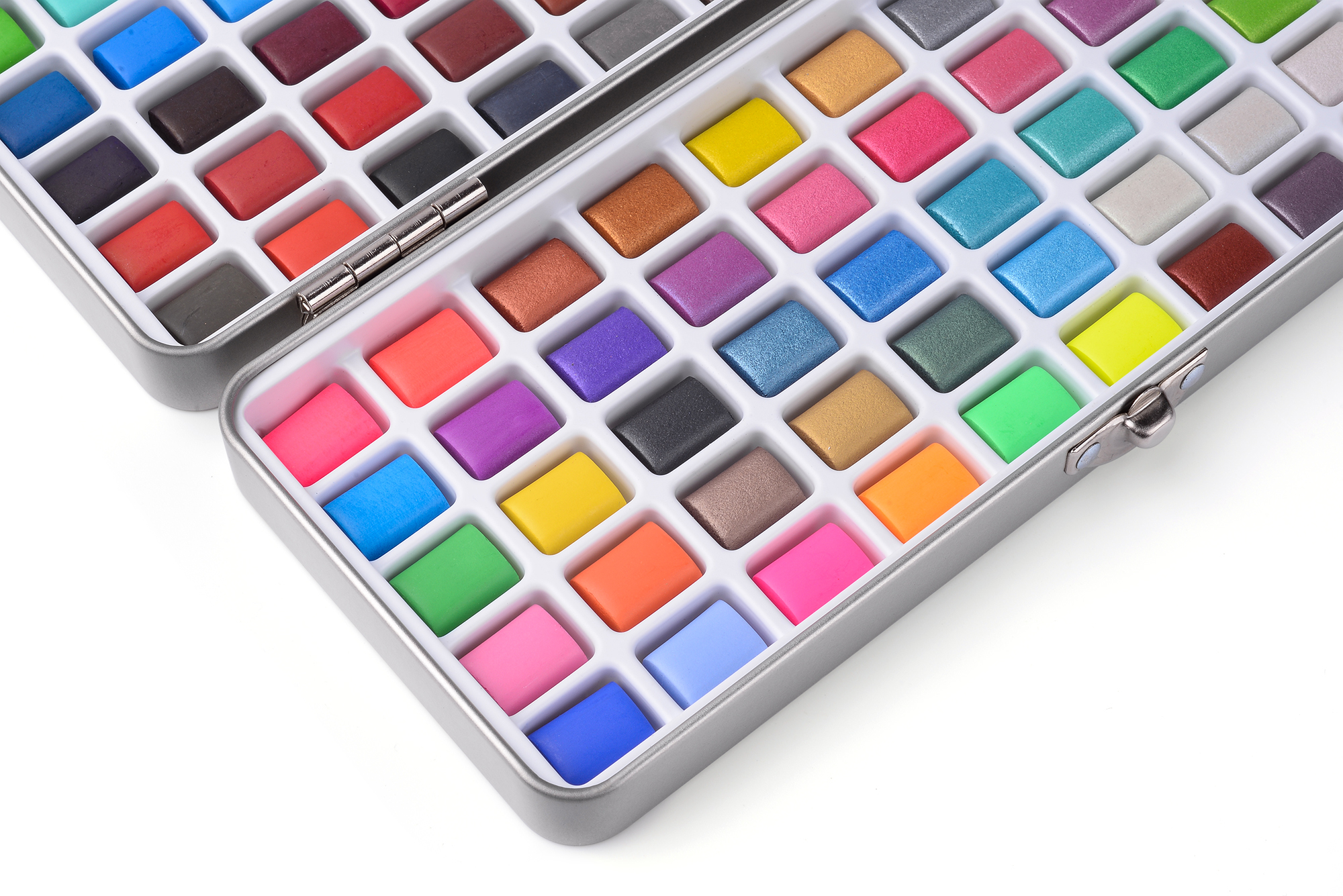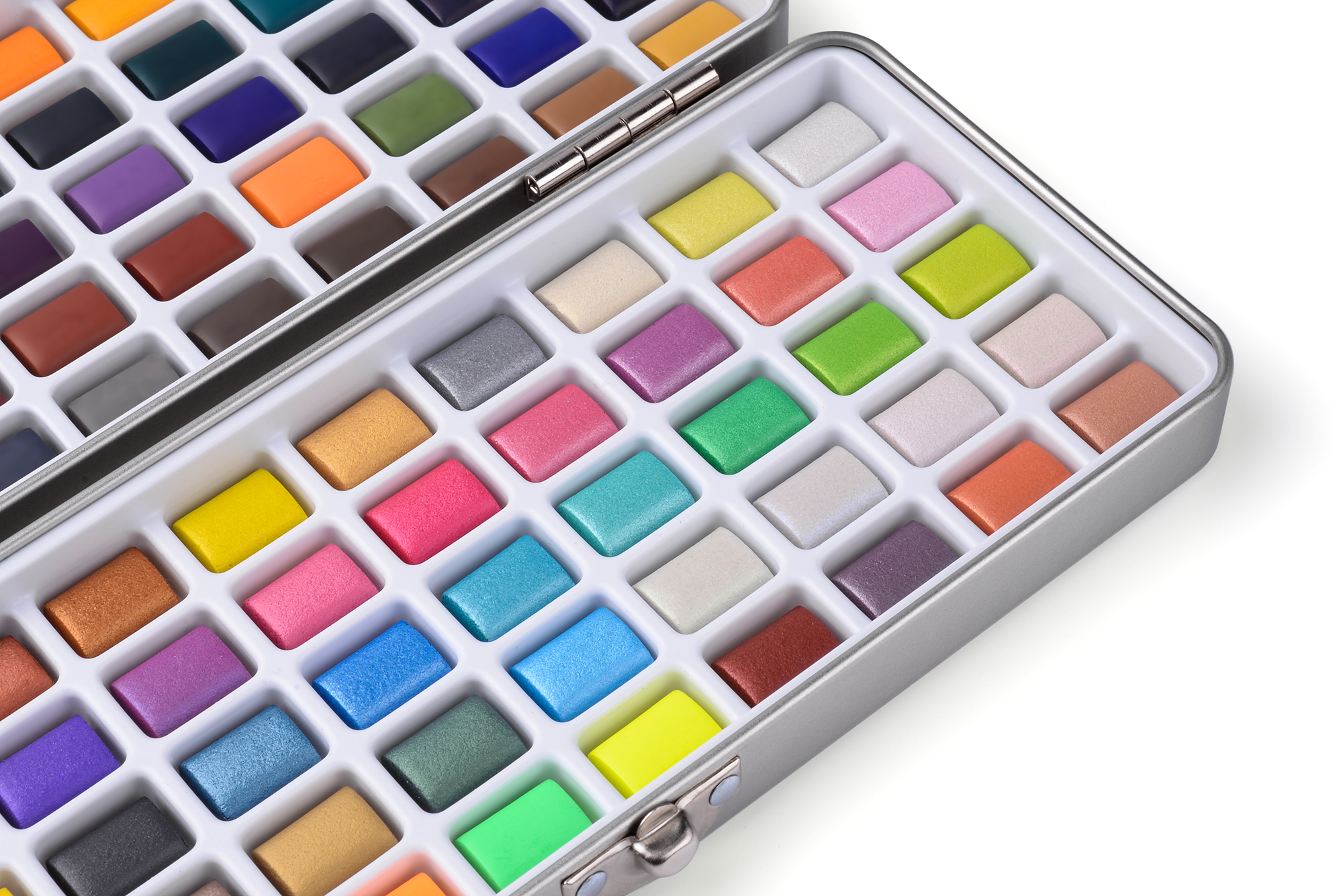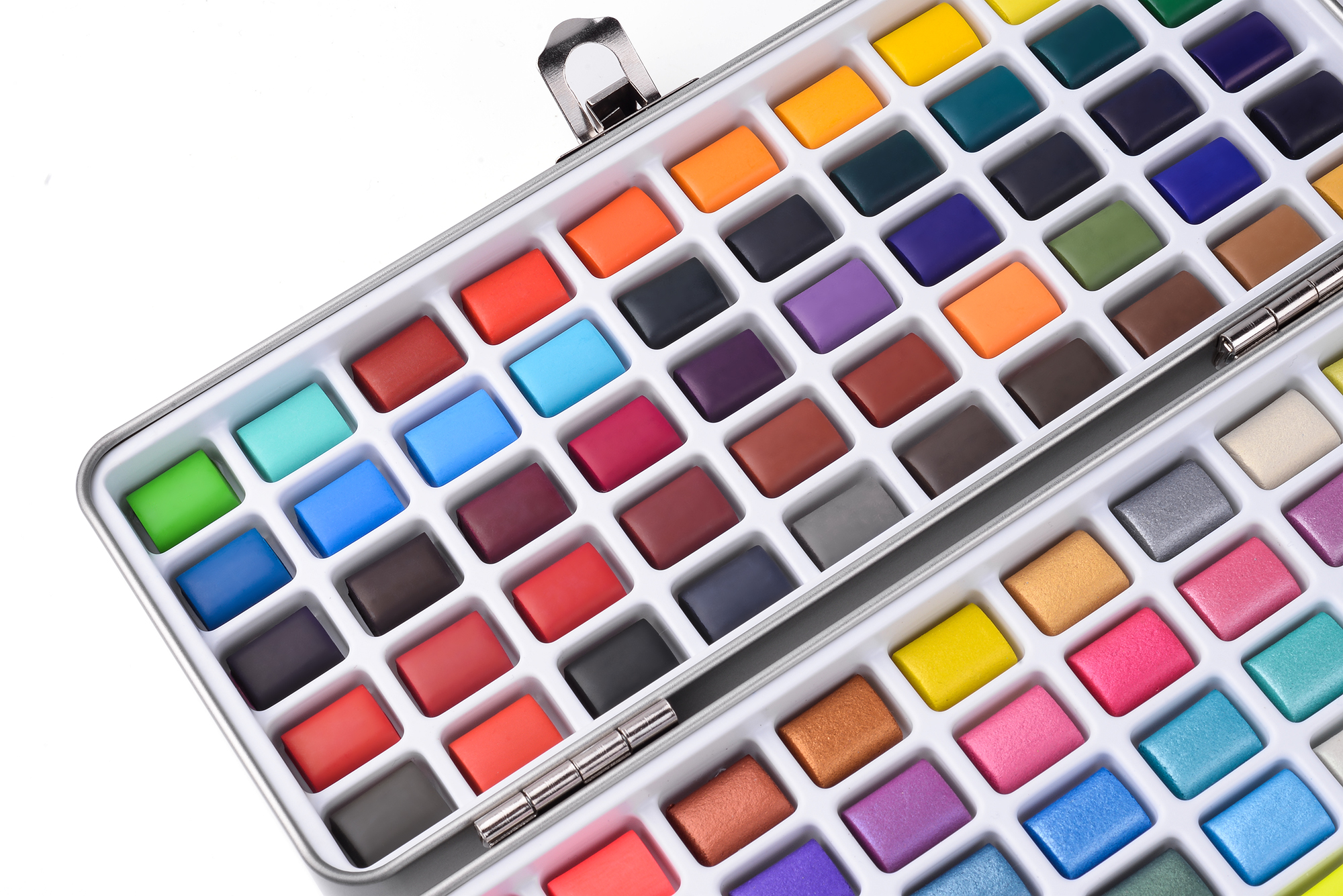 Barrier to prevent pigment contamination
We placed a semi-transparent flake between the two layers of paint to prevent paint contamination, and it can also be used as a color palette
The pigments are updated and the packaging is also new
We have designed a brand new packaging for paint, hope you will like it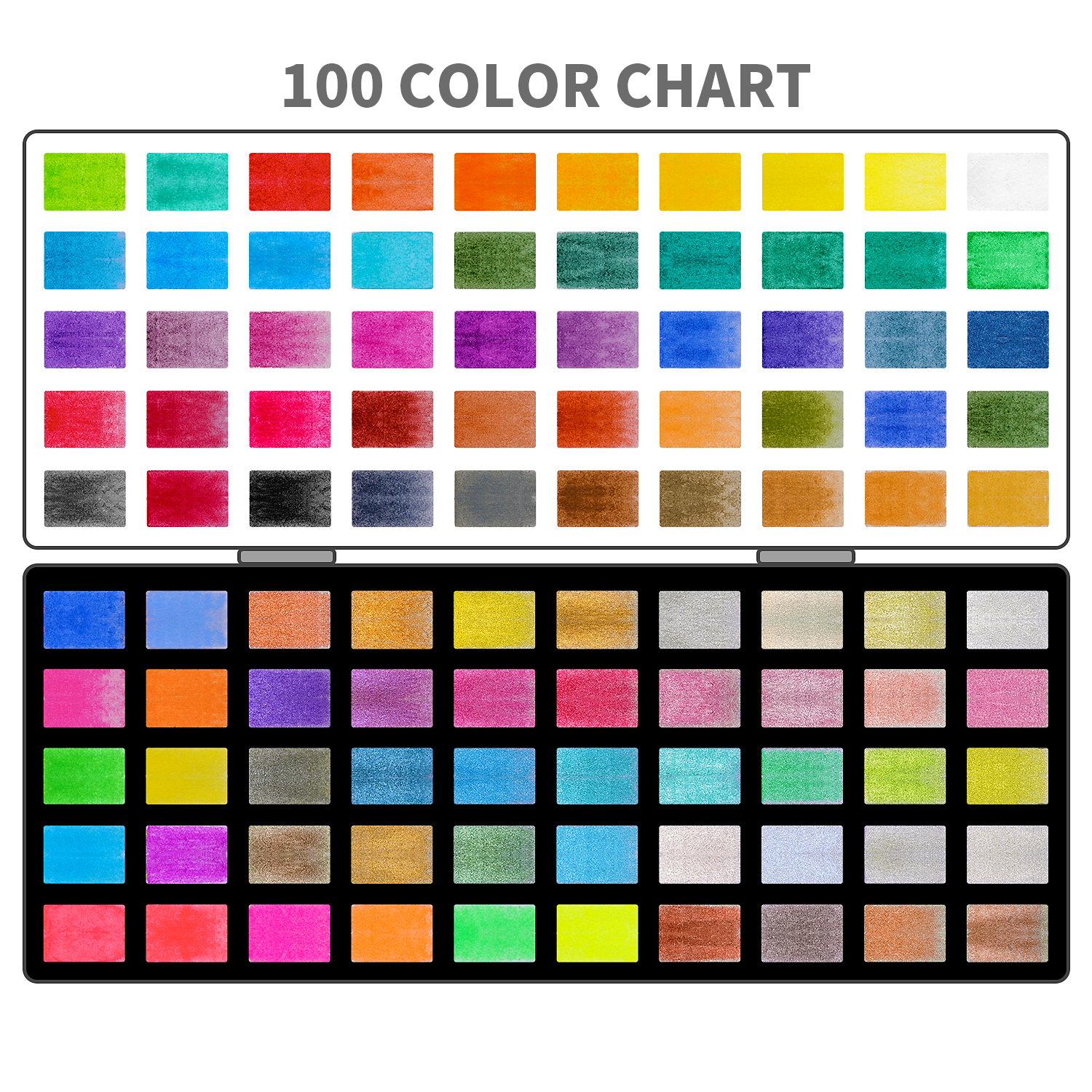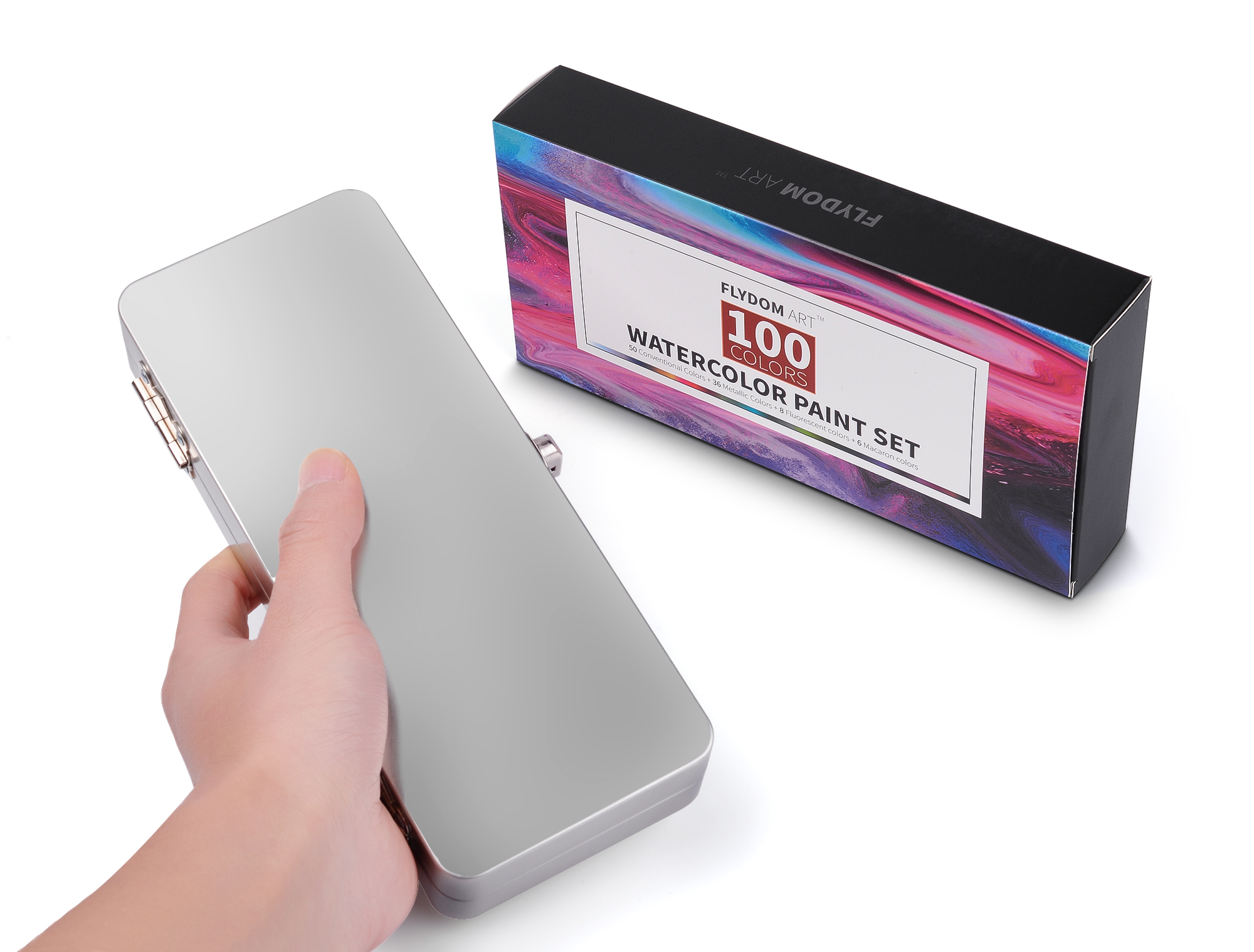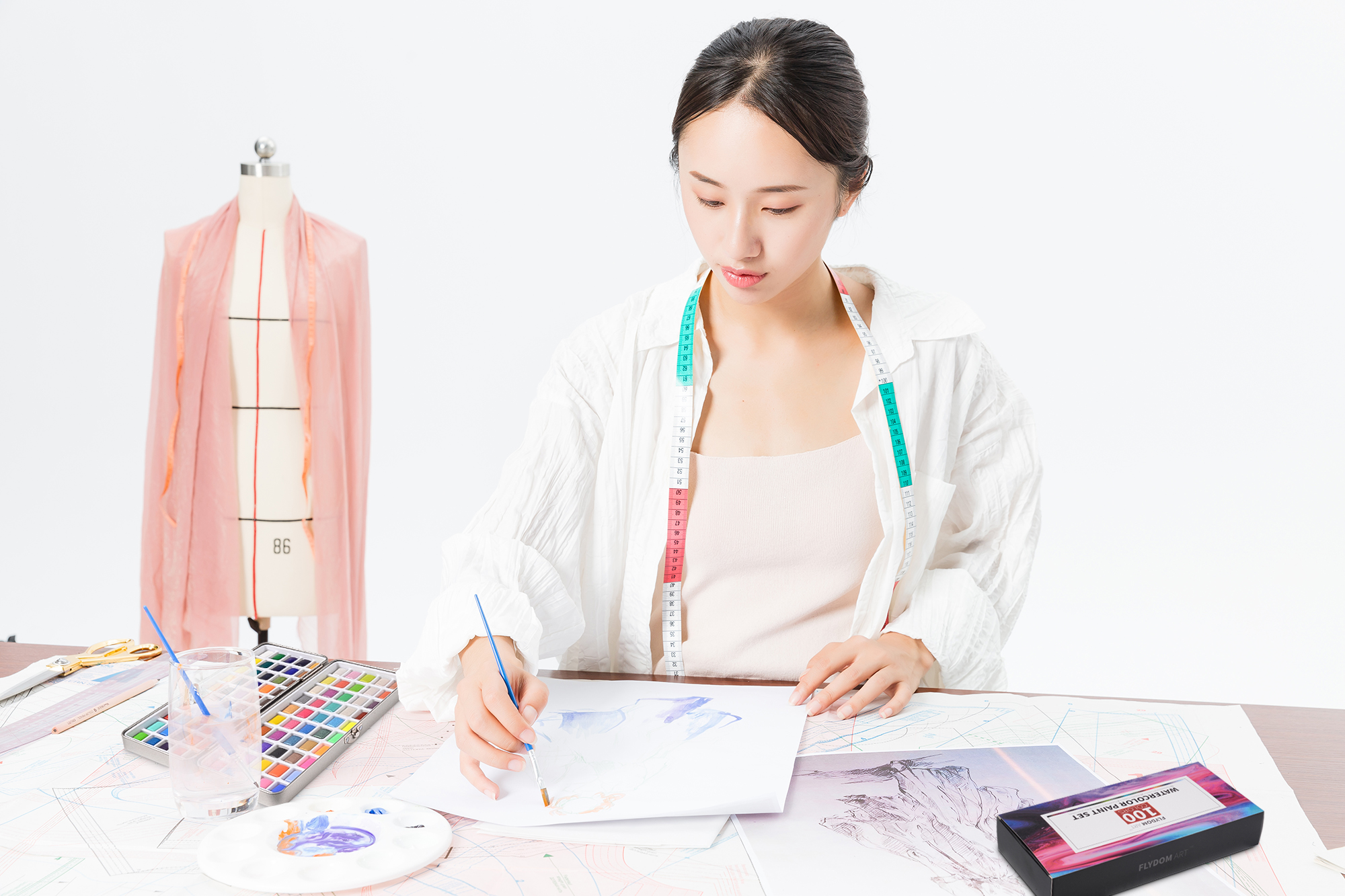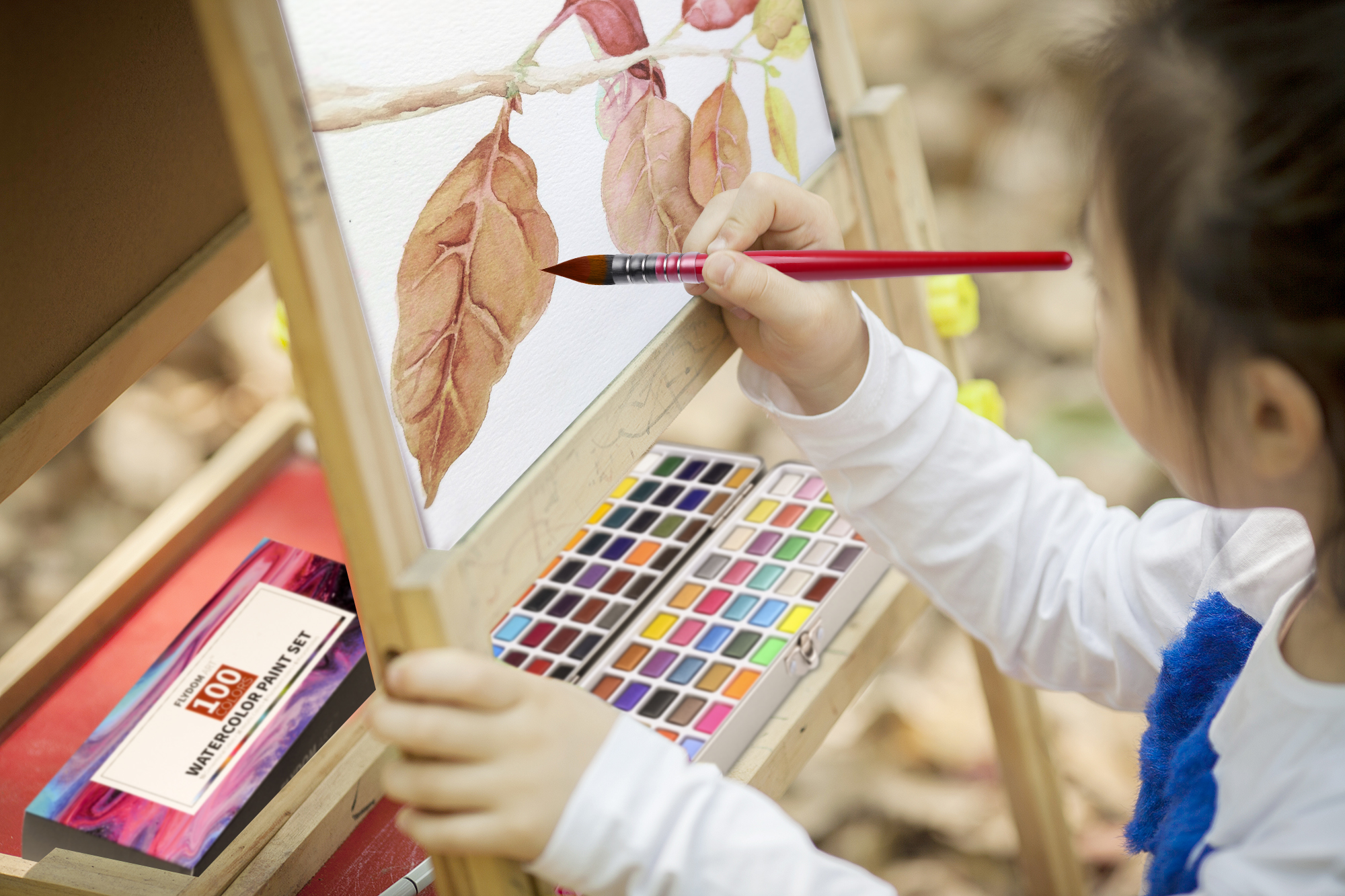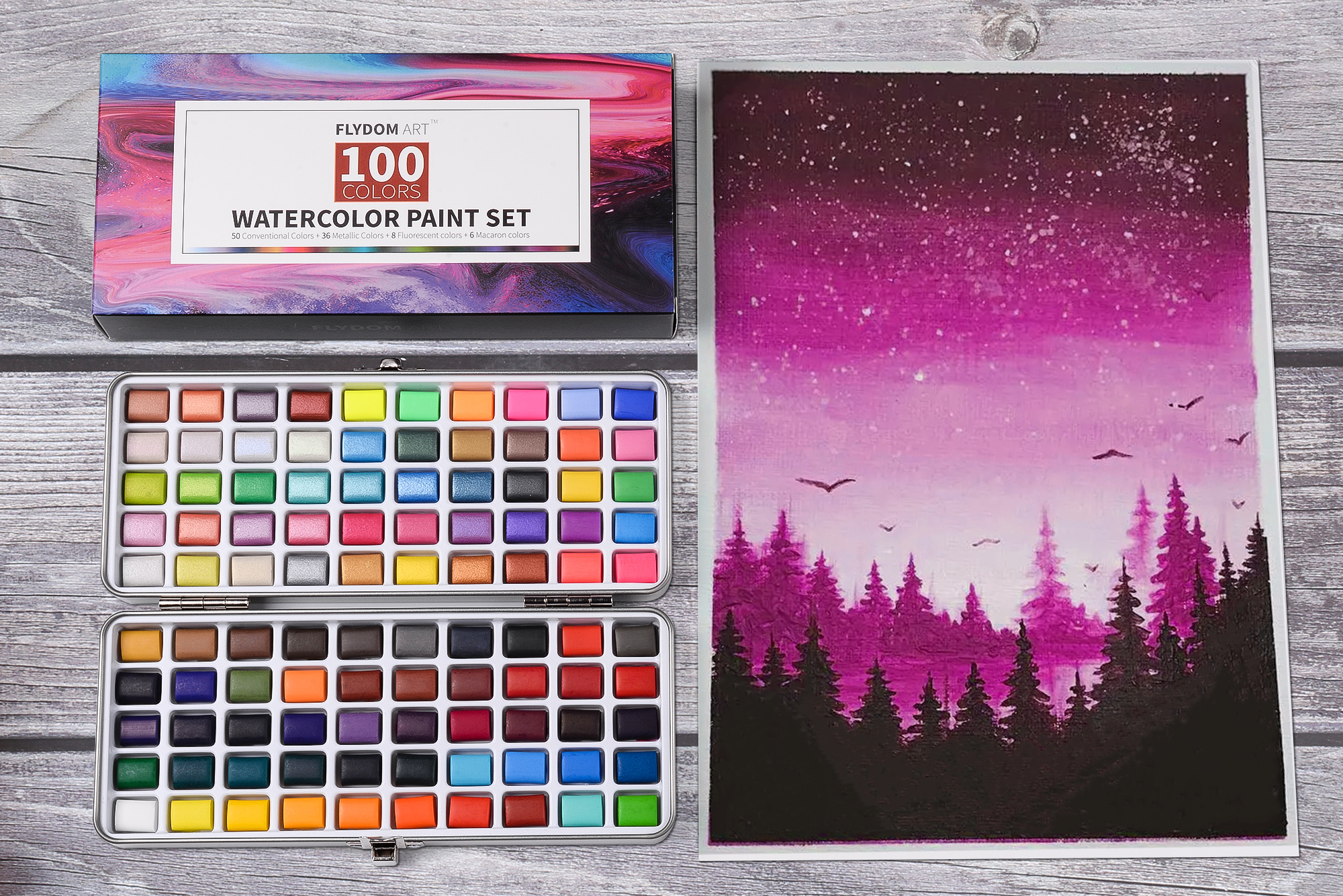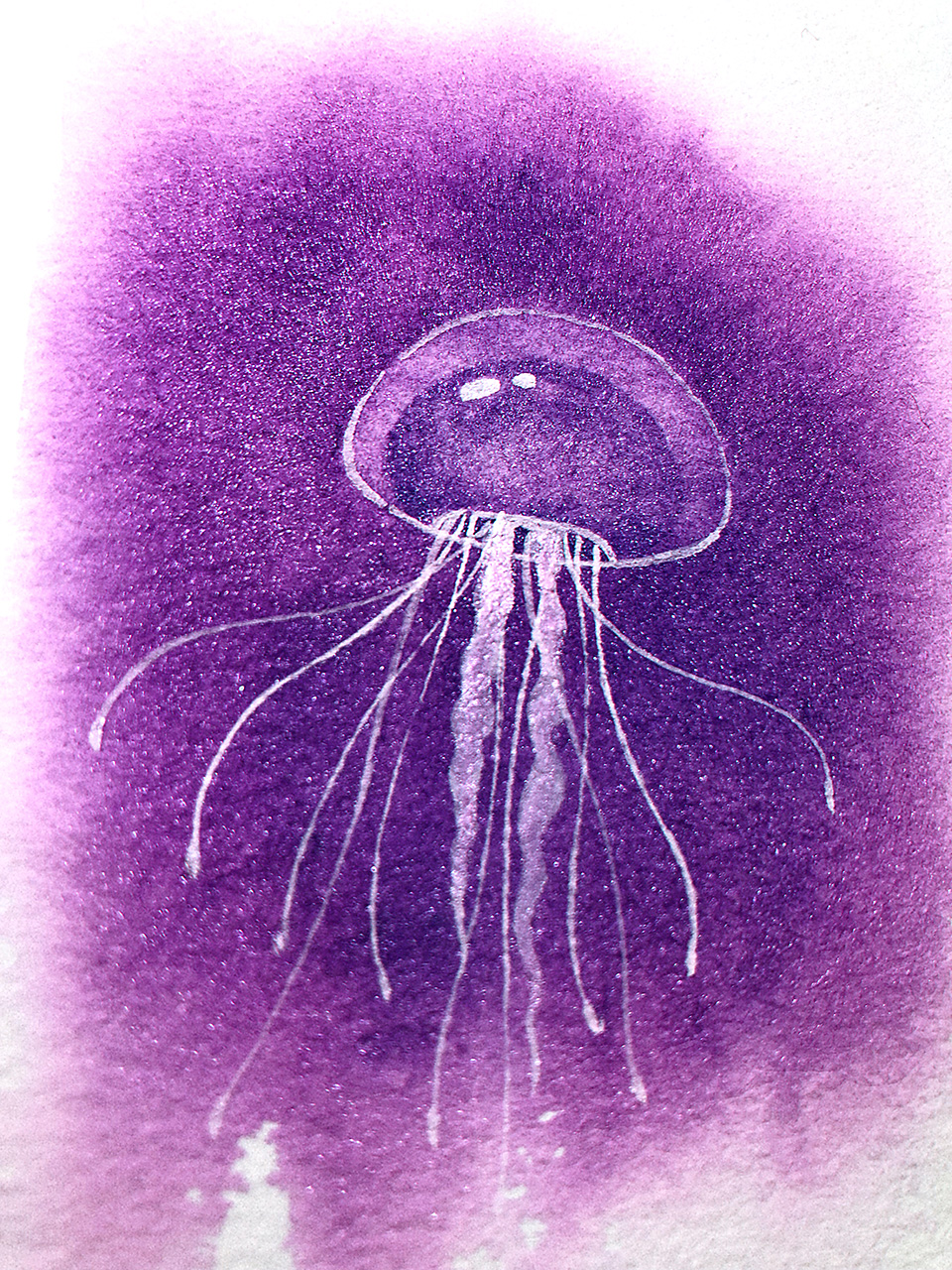 Of course, we also updated the packaging for 90 colors
This is a great watercolor gift for an artsy friend.like Birthdays, Thanks giving, Christmas, graduation and Back-to-School all other Holidays! gift for family, Best gift for Children.They must be very excited when they receive this funny and beautiful set.