Title: Electric Pencil Sharpener
Gear: 3-2-1 ( Tip – Flat – Blunt ).
Brand: Tenwin
No.: Pencila Sharpener,8028; spiral hob,5058
Available ID: 6-12mm.
Color: White/Black
Total Size : 90*90*175mm
Note: Dimensions are measured manually. It is normal to have slight errors. Please refer to the actual product
1.Voltage & Charging mode : USB Cable, 2000 mAh lithium battery.
2.Size & Type : 6-12mm meter, can be adjust. 3 shape and size for nib, (Pointed,Flat-headed,Blunt).
3.Application: Pencils, charcoal, colored pens
4.Blade Model: 5058, Powerful spiral blade, only needs 2-3 seconds for 1 pencil.
5.Semi-automatic , More faster and easy.
6.Low noise design: Below 70 points.
7.Waste Bucket : Large space, easy to dump and clean.
8.There are 4 pcs silicone non-slip gasket on the base, can prevents abrasion, keep stable and quiet.
How To Use It ?
Just 3 steps,
First, Push the pencil in the hole and hold the pencil with the small strength,
Then, it will stopped by itself when it's done,
Finally, pull it out with your hands.

Alloy spiral hob
Knife holder cover alignment buckle
1. After opening the lid (picture 1), take out the waste box (picture 2)
2. Press and hold the body and rotate the knife holder cover counterclockwise.
3. Take out the knife holder and replace it with a new one
4. After installing the knife holder, buckle the knife holder cover down and turn it to the left to tighten it. When attaching the knife holder cover, please align the bayonet with the position of the cutting head below, as shown below.
5. Put the waste box into place (picture 1), and then fasten the cover (picture 2)
Special use tips: Lightly press the pencil to start, do not press down hard, there may be more pen sharpening.

Style:8028:
Title: Electric Pencil Sharpener and spiral hob
Material for spiral hob : A;lloy.
Brand : Tenwin
Type : 8028,5058.
Available gear : 3-2-1. (tip,flat,blunt).
Accept Pencil ID : 6-12mm.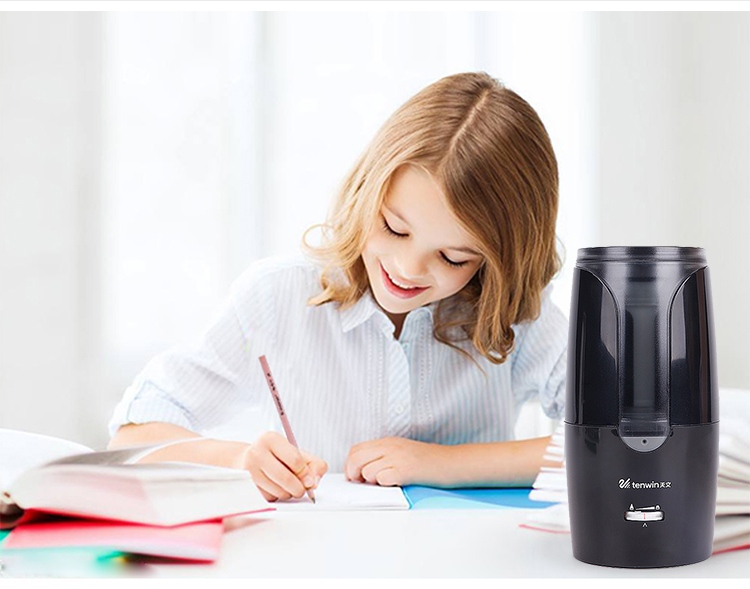 Style:8020,8008
Title: Electric Pencil Sharpener
No.: Pencila Sharpener,8008,8020;
Brand: Tenwin
Charging Method: Data Cable.
Blade Type: Spiral blade.
Available ID: 6-8mm.
Color: White/Black/Pink/Blue.
Size: 81*132mm.
Note: Dimensions are measured manually. It is normal to have slight errors. Please refer to the actual product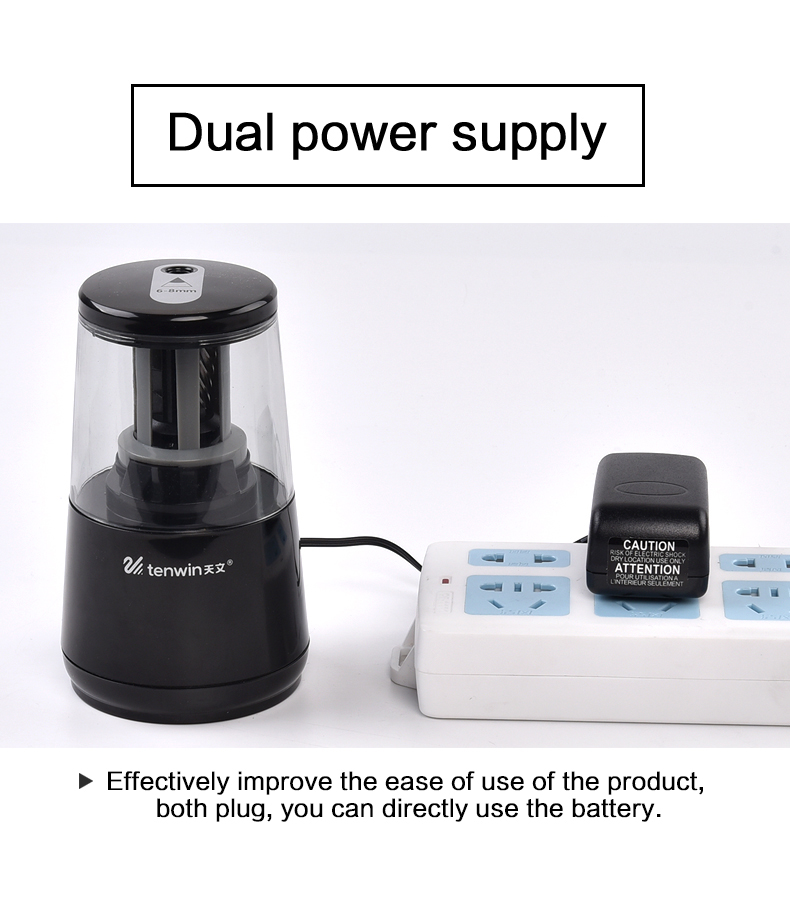 Style : 8039
Title: Electric Pencil Sharpener
No.: Pencila Sharpener,MS8039;
Brand: Tenwin
Charging Method: Adapter directed charge.
Blade Type: Spiral blade.
Available ID: 6-8.5mm.
Color: Black.
Size: 89*89*161.5mm.
Note: Dimensions are measured manually. It is normal to have slight errors. Please refer to the actual product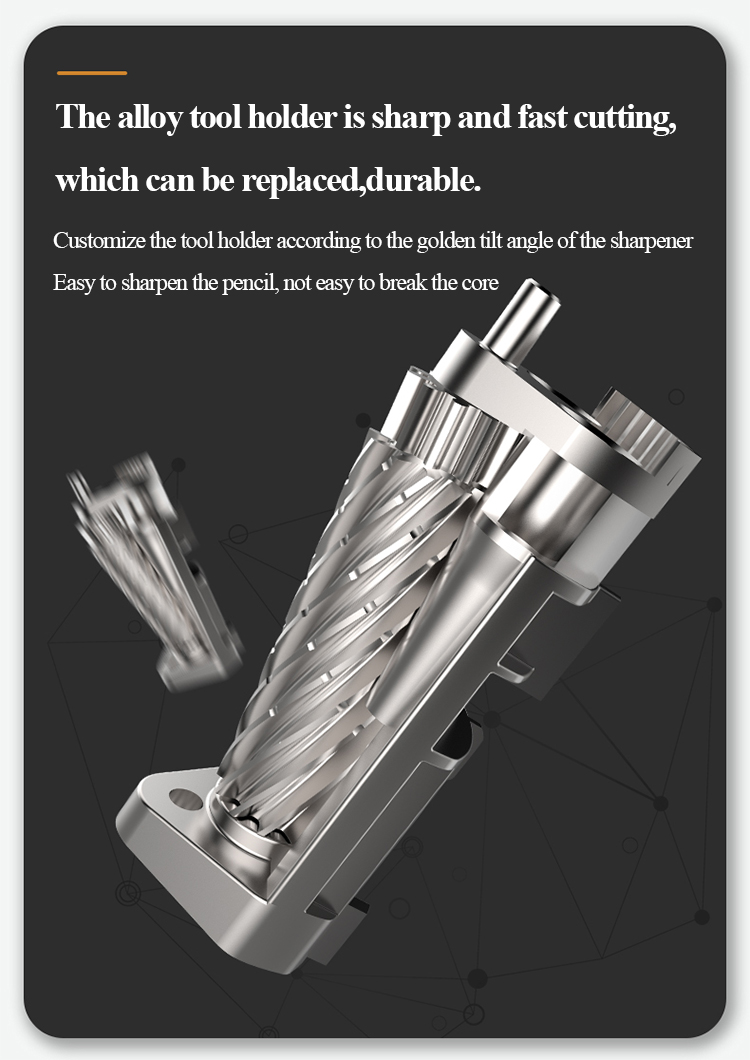 Style : 8008,8020
Title: Electric Pencil Sharpener
Type:Universal/UK/JP/DE(Please Notice).
Gear: 3-2-1 ( Tip – Flat – Blunt ).
Brand: Tenwin
No.: Pencila Sharpener,8038; spiral hob,5058
Available ID: 6-12mm.
Color: White/Black/Blue
Note: Dimensions are measured manually. It is normal to have slight errors. Please refer to the actual product