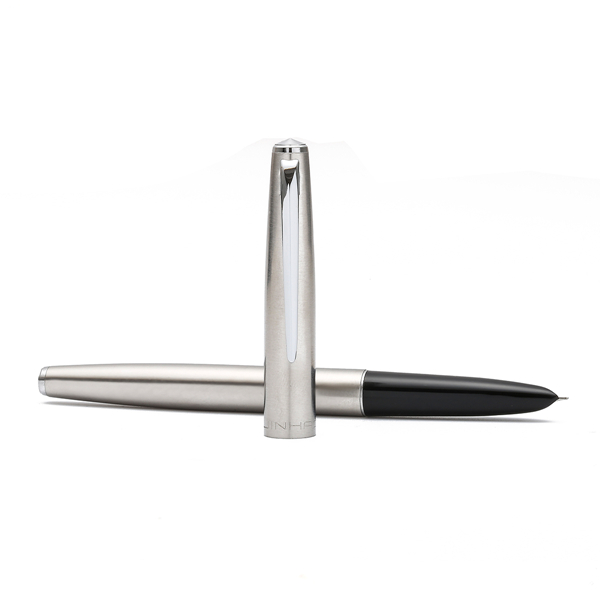 Feature:
Inspiration: Fine nib.
Body Color: Full steel.
Body Material: Iraurita fountain tip, Stainless steel body.
Size: Length 140mm.
Weight: 20g.
Function: Foutain pen / Gift.
Tip:
1. High quality Fountain pen. 0.38mm fine tip.
2. And we will also attach a pen bag for it.
3. The original pen do not include ink. please read more instruction in the following picture. Thanks.