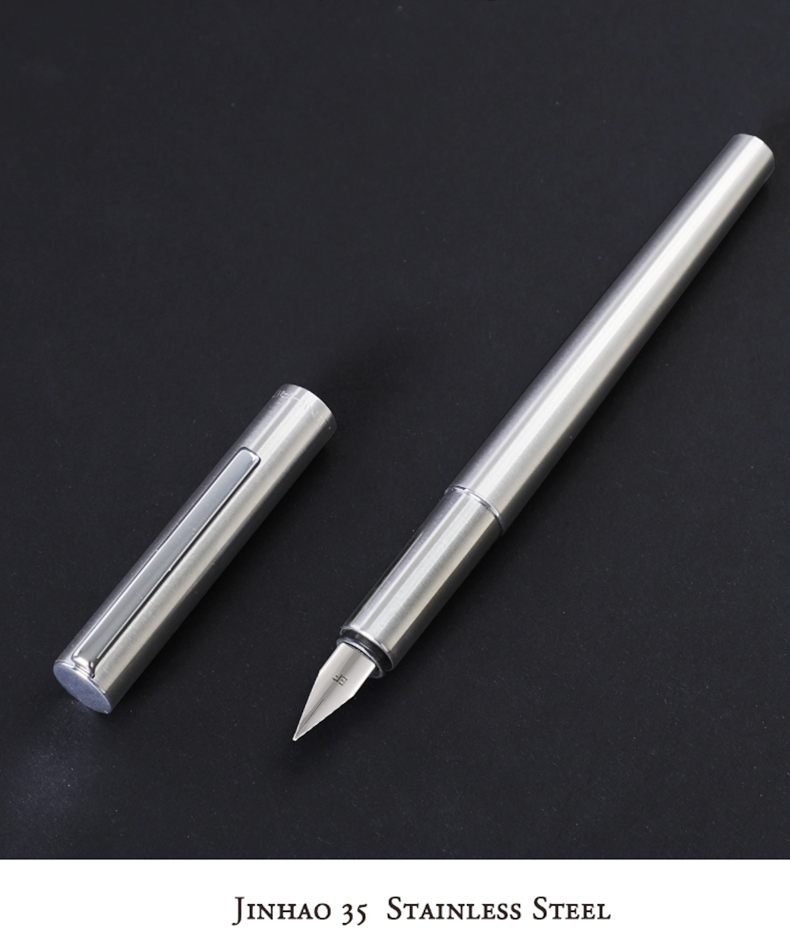 Feature:
Inspiration: Jinhao 35 Stainless steel.
Body Color: 2 different.
Material: Stainless steel metal.
Size: Length 14cm, EF nib, the writing line is 0.38mm-0.45mm.
Weight: 22g.
Function: Fountain pen / Gift.
Tip:
1. The pen comes with a pen pouch, but do not come with ink. Ink cartridge or bottle need to be prepared separately by user.
2.This pen use 3.4mm standard Cartridge.