LED Light Desk Mat Big Computer Mousepad Medium 60×30 80×30 90x40cm RGB Backlight Keyboard Cover Keyboard Mause Gaming Mouse Pad Laptop Mat


Note : 1. The size of the picture product seen by "color selection" has nothing to do with the actual product size, the specific size depends on the "size selection" option.
2. The size specifications are all manually measured, there is an error of 0.5-1cm, which is a normal phenomenon, please understand, thank you.
Product Name : 100% Brand New Rubber & Fabric Mouse Pad
1: Two style : (1) RGB Style         (2) No RGB Style
2 : Designed by gamers, great to use for gaming/office work
3 :  Thickness =2mm/ 3 mm/ 4 mm  .
4 : Matreial : Micro-textured cloth surface , Non-slip rubber base and super glow fiber
5 : 【LED Style】 Rating : 5v 120mA
6 : 【LED Style】Lighting effect Color :  Red, Blue, Green, Purple, Cyan, Yellow, White.
1. Interface type : USB interface.
【LED Style】 How to use
1.Click = Change mode
2.Double Click = Change brightness
3.Long press 3 seconds = Turn off
(
Disagree with turning off the lighting effect mode. If the lighting effect mode is not required, please do not connect the data cable
)
4.The light mode and brightness are equipped with memory function, whether it is long press to turn off or power off, it can remember the state before turning off.

1 : 【 Large and Perfect Size 】 : The size will fit your desktop perfectly and provide perfect movement space .
2 : 【 Anti-slip Rubber Base 】 :Super glow fiber and soft cloth surface with Non-Slip rubber base ensures precise , accurate mouse control and consistent stability on your desk .
3 : 【 Ultra Smooth Surface 】 :Designed with superfine fiber braided material , With a micro-textured, smooth surface , precise navigation and optimize your gaming experience.
4 : 【 13 Lighting Modes 】:  Press Swich button between 13 lighting modes :Red, Blue, Green, Purple, Cyan, Yellow, White, Alternating Wave, Synchronizing Wave, Alternating Flash, Alternating Red Changing Flash, Synchronize Breathing, Alternate Breathing.
5.Long press "button" to turn off RGB mode.
*The above data is manually measured, there may be certain errors, which is normal ;
Product data may change due to process improvements, please refer to the actual product received.

1Pcs* Mouse Pad
No RGB Style :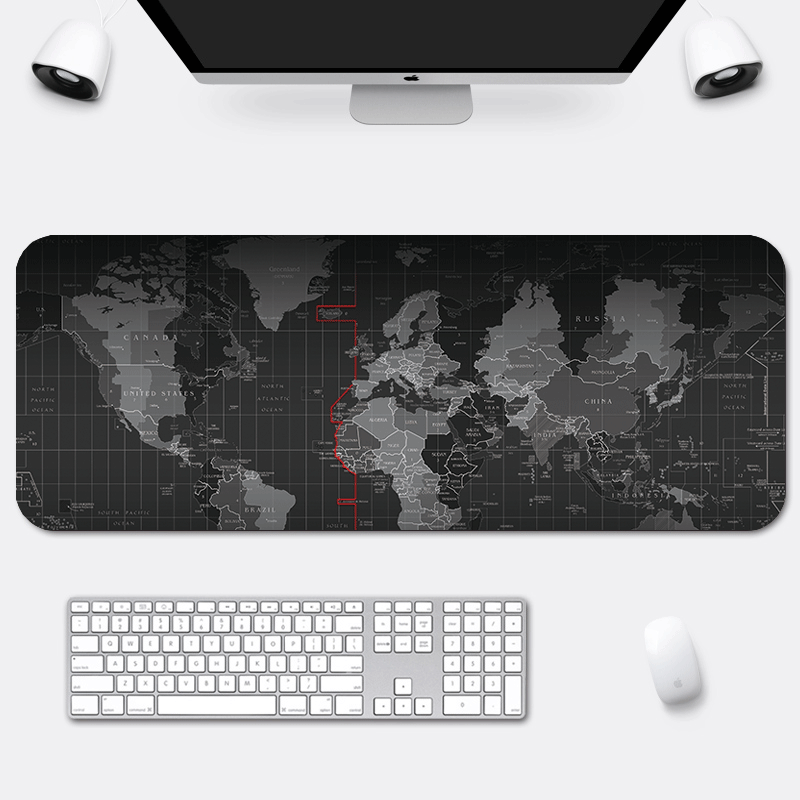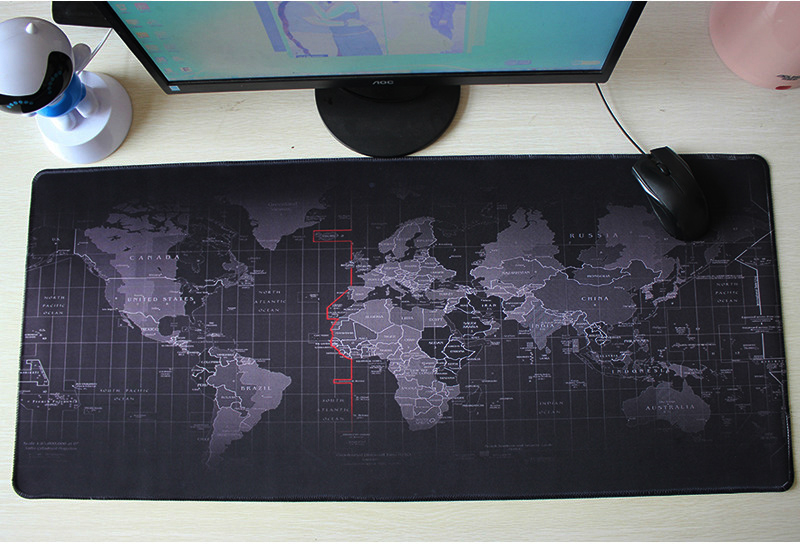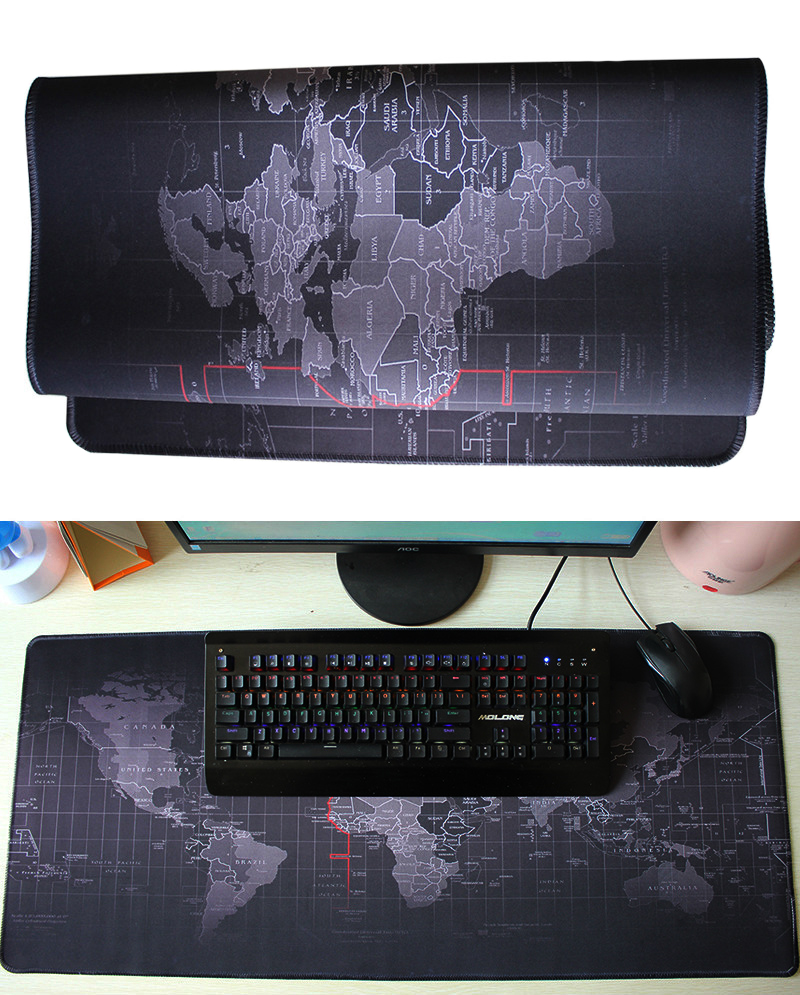 ---
RGB Style :