Premium Laptop Vinyl Skin Sticker
This vinyl sticker offers protection from daily scratches, dusts, oil, water and fingerprints. Stop your MacBook from aging. Upgrade your mac's cosmetic look. Be elegant and especially different with others. It is made of special adhesive matierial, very easy to install and take off
How to Choose Size
13″/ 15″ / 15.6″ : 380mm(15″) x 270mm(10.6″).
(Compatible With Most of 12″ ~ 15.5″ Laptop, Need to Cut to Fit Your Laptop)
17″: 415mm x 290mm
Operating Steps
1.Prepare ruler, pencil and dryer.
2. Turn over the laptop, and put it on the sticker, Draw the green line to cut the sticker.
3. Now use scissor to cut the sticker following the green line.
4. Paste the sticker on the laptop, and use a card to smooth the sticker, if there are bubbles on the surface, use the dryer to warm the bubbles, then smooth those bubbles.
5. Paste the two stickers on the left and right side of the touchpad, and cut the redundant part along the edge.
Watch the operating video for more details.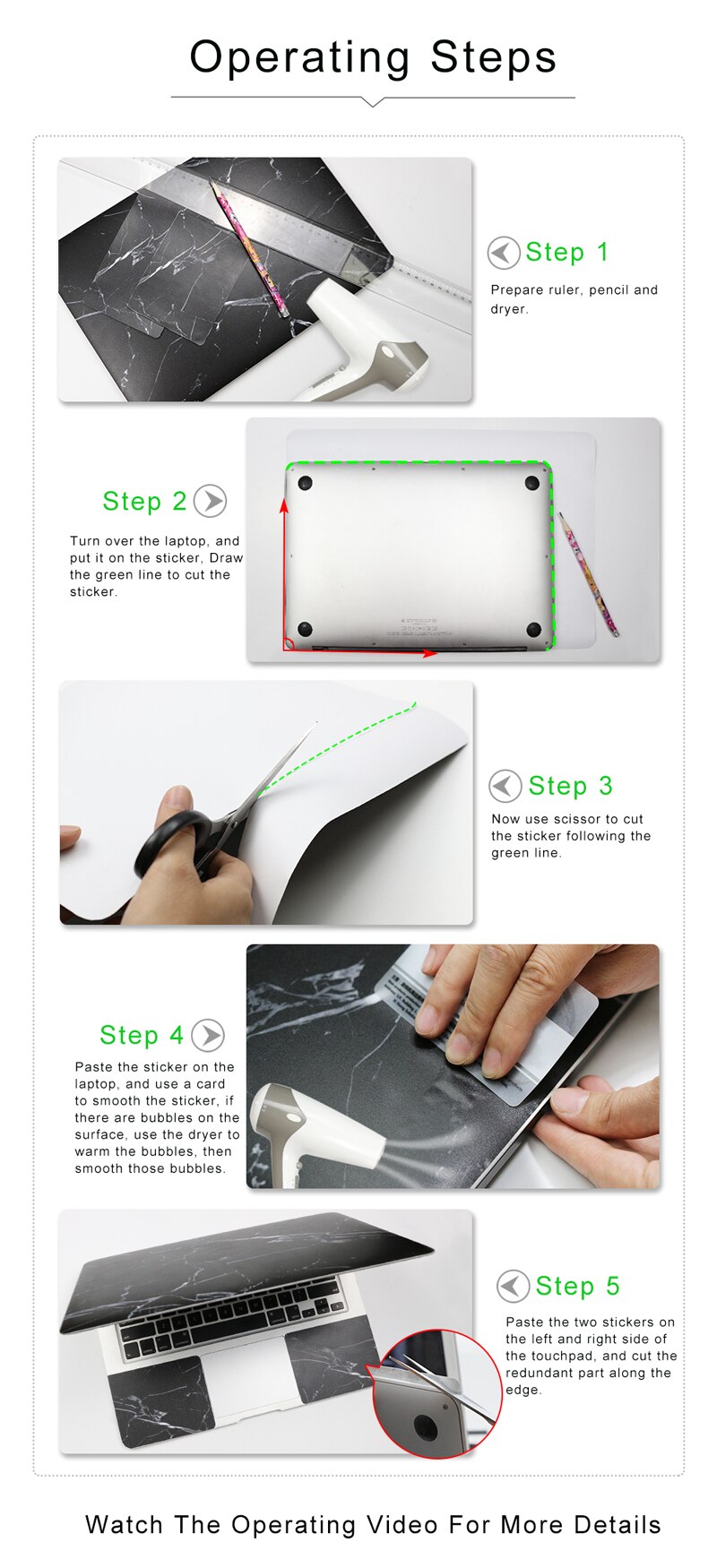 Multi-Layer Premium Vinyl Matierial
-Repeatable application
-Air guide grooves to prevent bubble
-Goo free revmovable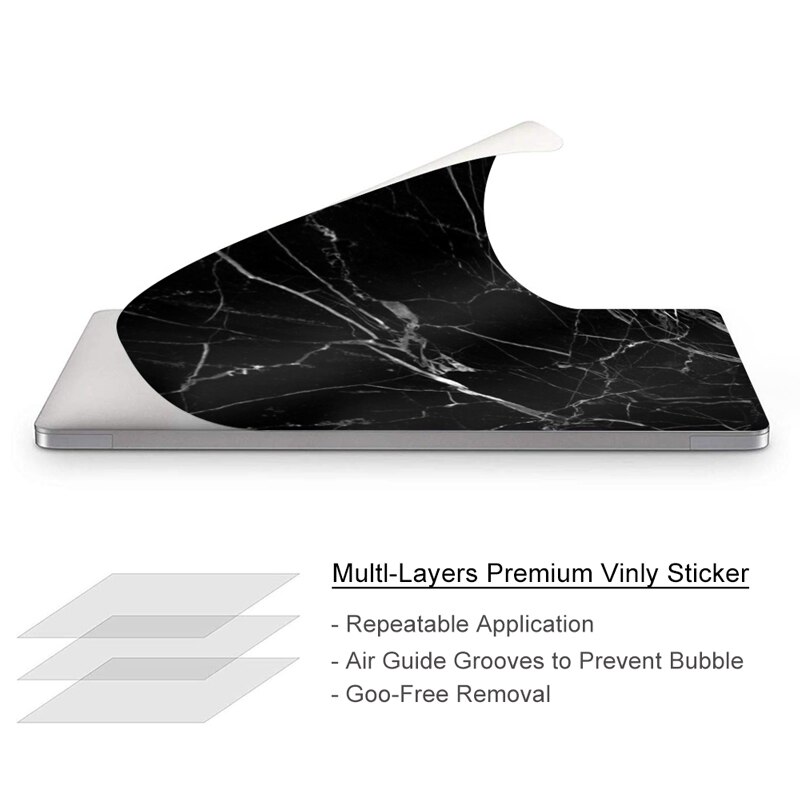 Anti-Scractches Matierial
Offers protection from daily scratches, dusts, oil, water and fingerprints. Stop your laptop from aging.
Premium Quality Vinyl
Adopting the air guide groove technology, no air bubbles. Can be pasted many times without leaving residual glue. 3M Controltac Technology allows for a removable adhesion during positioning, and firm durable long lasting hold when fully applied.
Dinstinctive Grain Substance
Product Display
Package Includes:
1 x for back side of the LCD screen
2 x for sides of the touch pad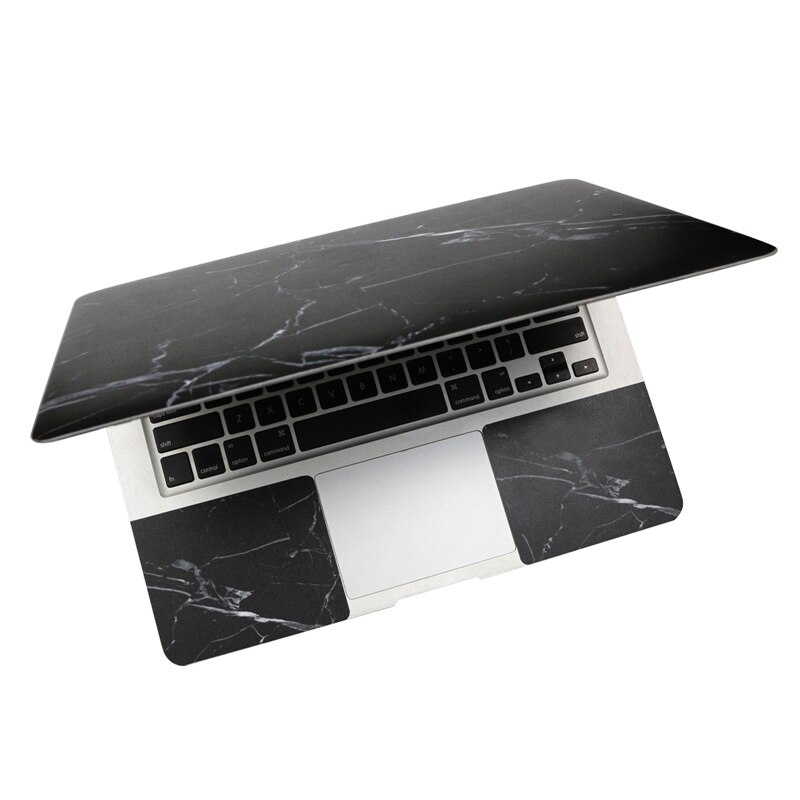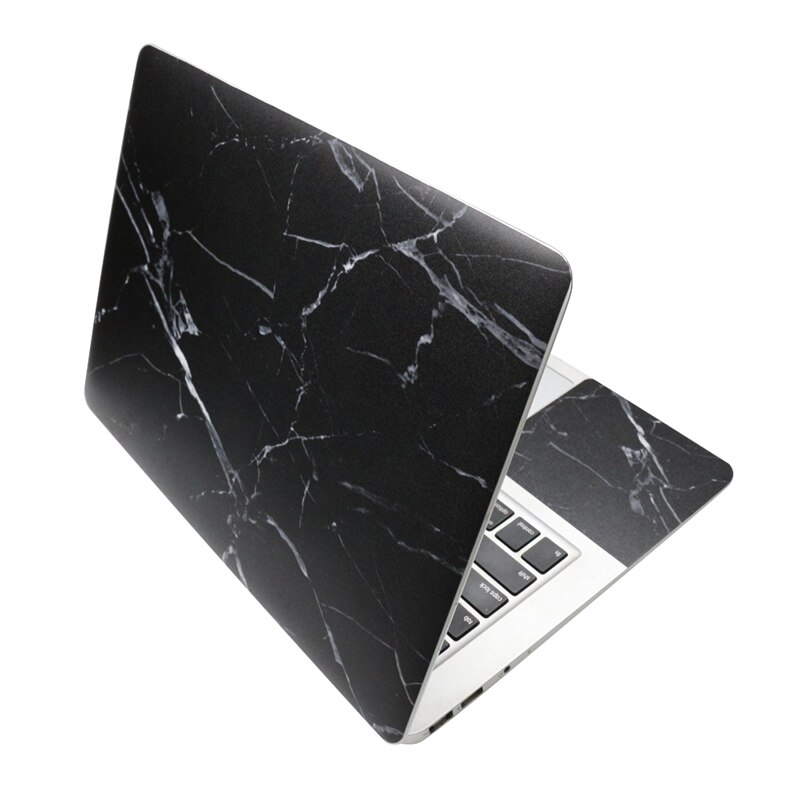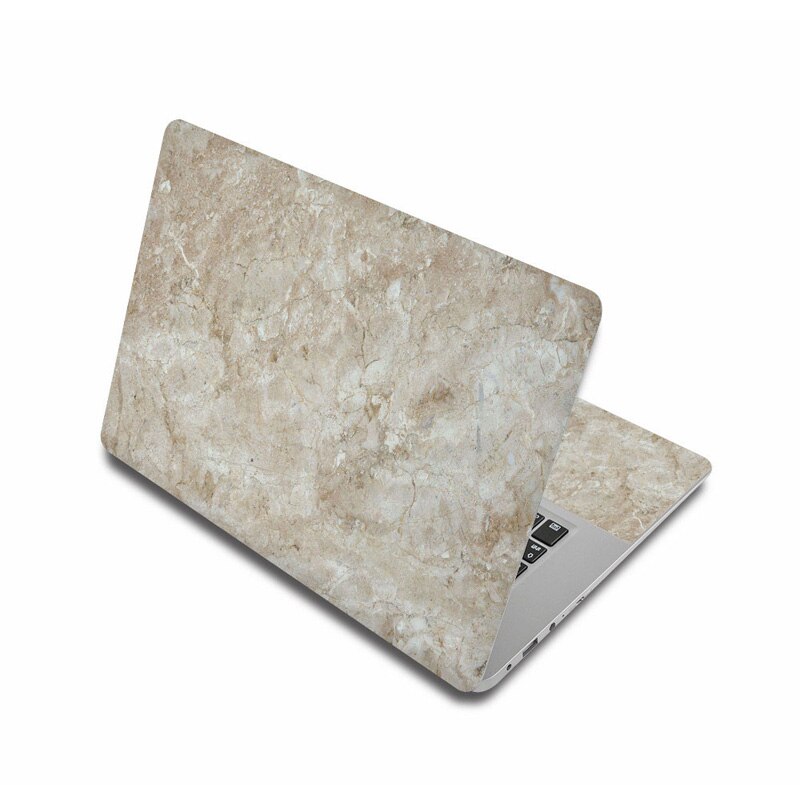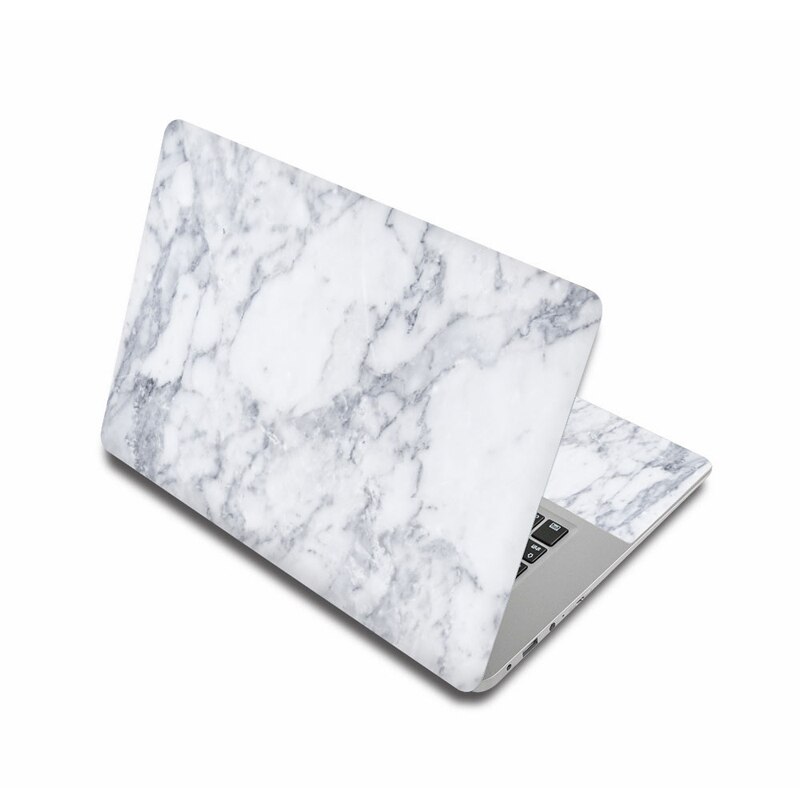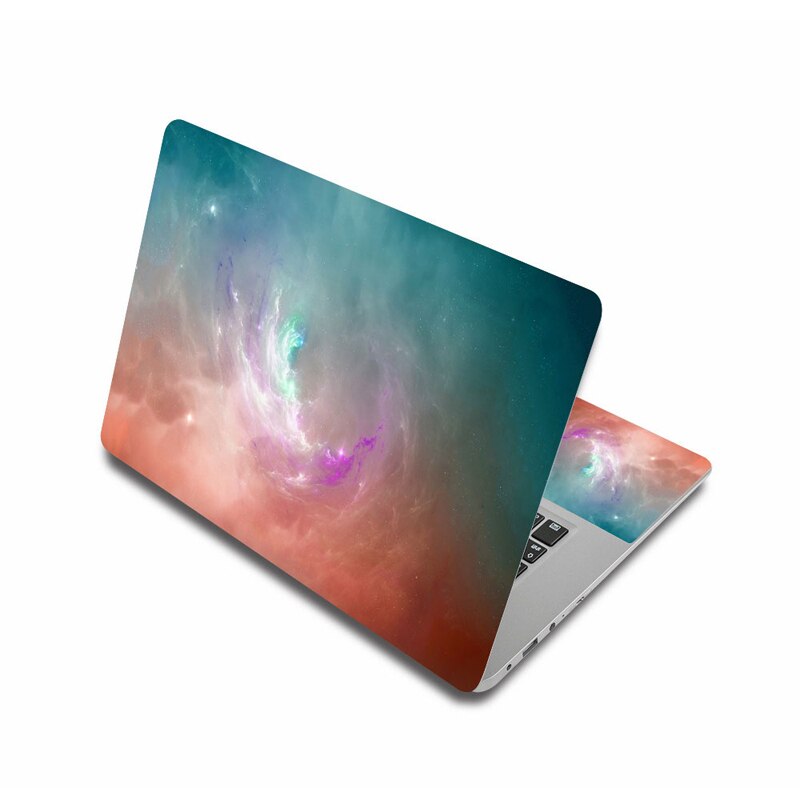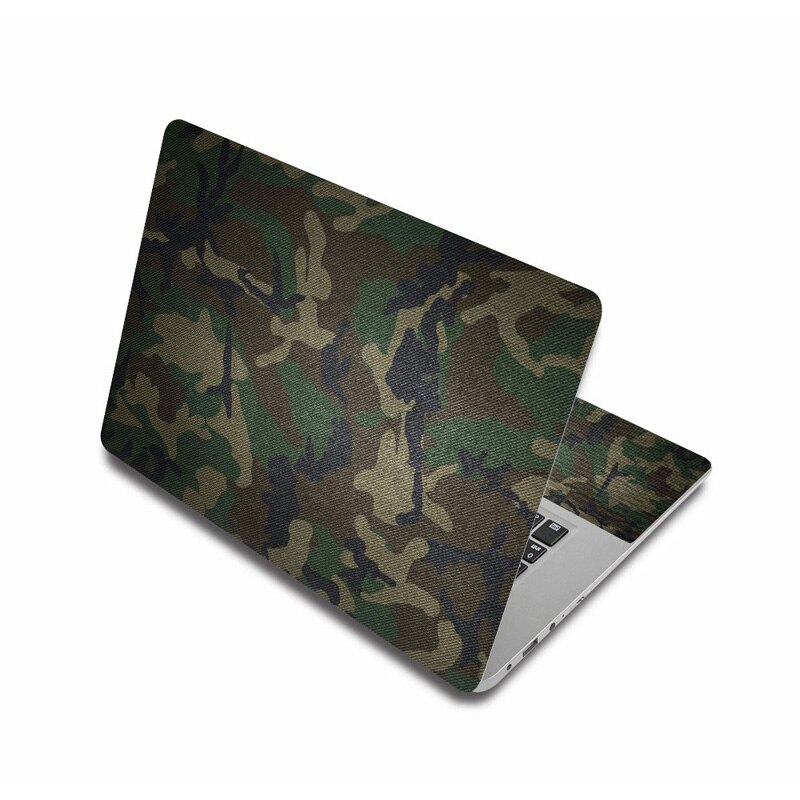 More Options
We have more options for you, if you want following proudcts, please choose Size that you need, and contact us what model you want.