Light description:
The switch key controls the light-emitting mode, the default is red light when the power is turned on, and each press switches to the next light-emitting mode:
1. Red
2. Green
3. Blue
4. Purple
5. Cyan
6. Yellow
7. White
8.Automatically switch in the above color order
9.Colorful color fast flash
10.Colorful color slow flash
11.Turn off the backlight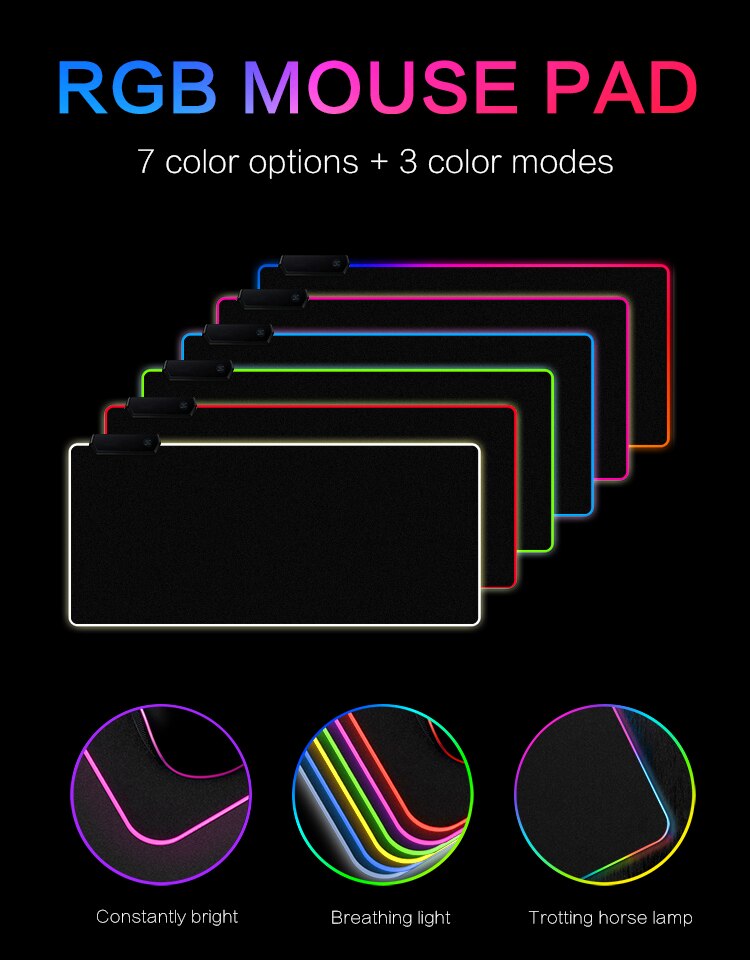 Three sizes you can choose
350x250mm
800x300mm
900x400mm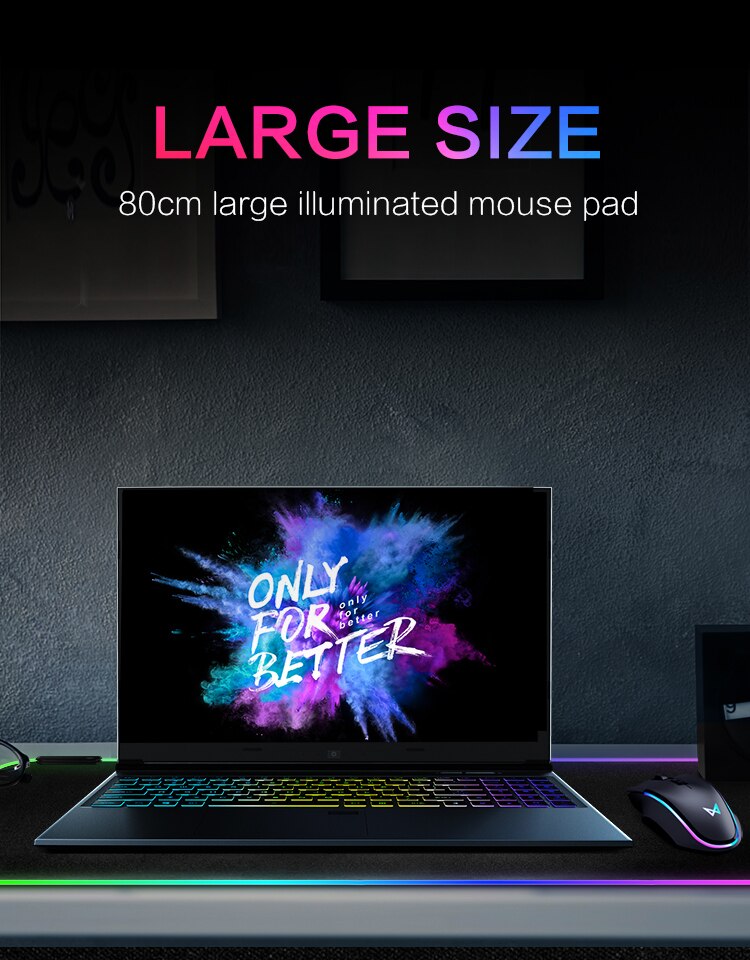 Compatible with various mouse
Designed with superfine fiber braided material, with a micro-textured, smooth surface, precise navigation and optimize your gaming experience.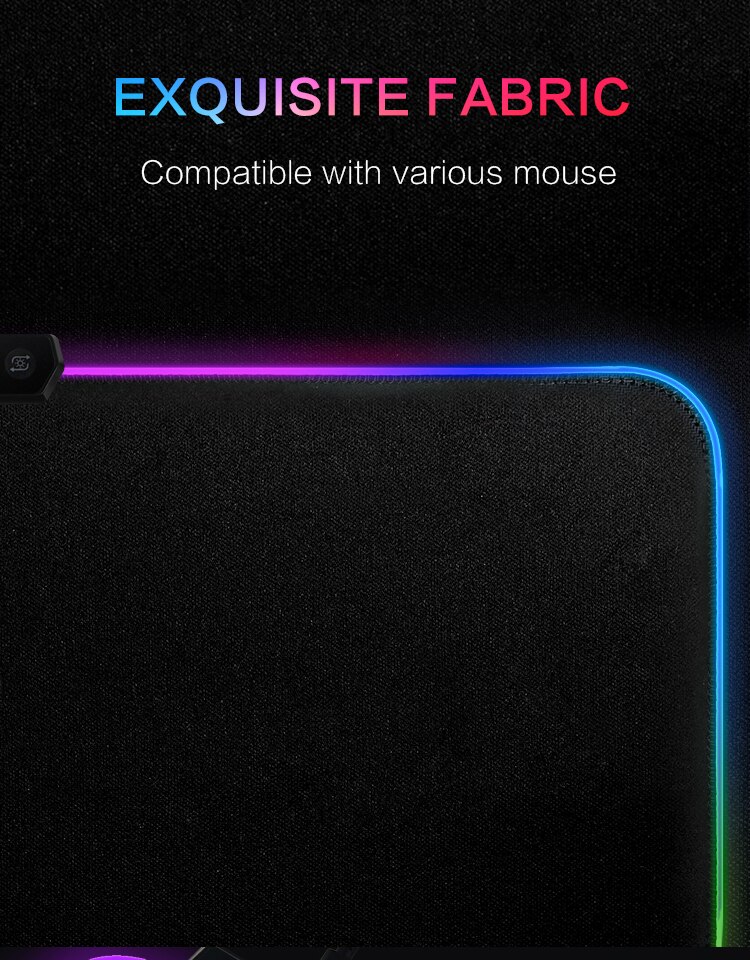 Non-slip
Rubber bottom with matte design, good anti-slip effect, which means it can be placed on the desktop firmly, applies to all types of keyboards and mice.
Switch button
Long press: power
short press: switch LED
Powered by USB, plug and play, no driver needed, and one-touch control designed to switch the light colors and turn off, very convenient to use.
Color Beautiful
Lighting design in the four sides of the mouse pad, perfectly match up with your any LED mouse and keyboards, highlight the atmosphere and put you in a colorful world.