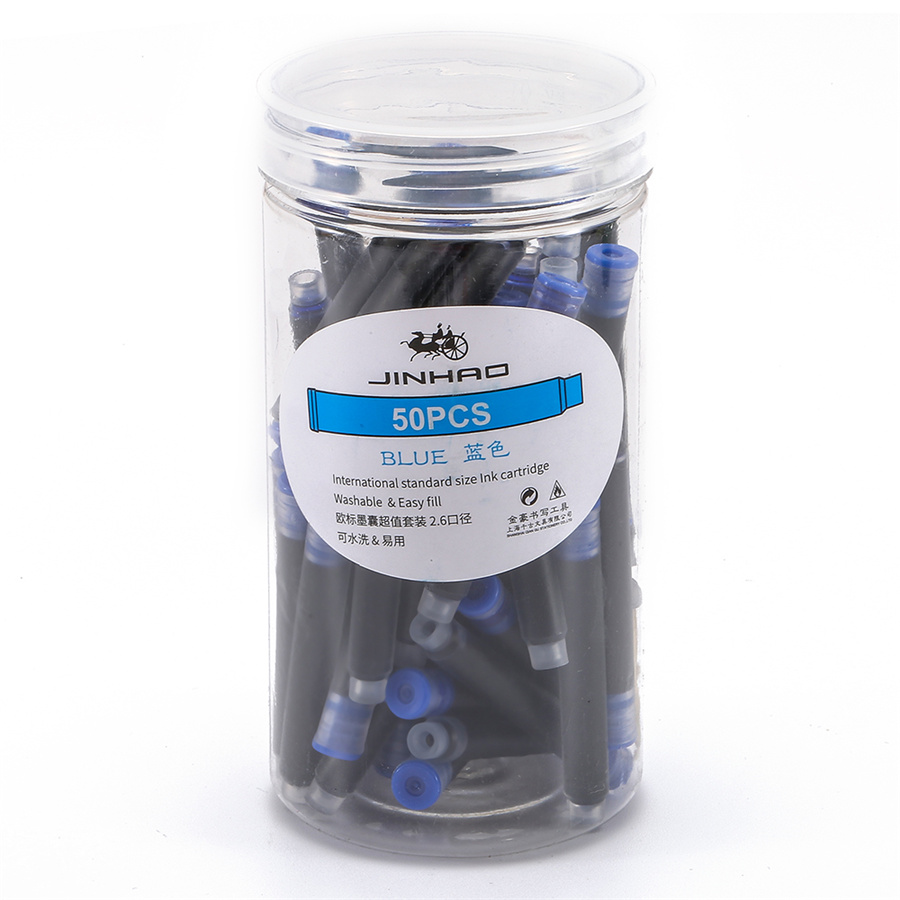 Feature:
Inspiration: Value pack.
Body Color:11 different color.
Body Material: Plastic.
Size: Length 51mm.
Weight: 1g/pcs.
Function: Foutain pen / Gift.
Tip:
This product is Ink cartridge, can be used for Brand Jinhao fountain pens (2.6mm) in our store.
They can not be applied for Parker, Lamy, Platinum, Pilot/Namiki, Sailor, Zebra, Sheaffer(except Reacktor).