Introduction
USB sticks have become an essential tool for businesses of all sizes. Whether you need to transfer files, share presentations, or backup important data, having the right USB stick can make a world of difference. With so many options available on the market, it can be overwhelming to choose the best one for your business needs. In this comprehensive guide, we will walk you through the factors to consider when selecting a USB stick and provide recommendations for different use cases.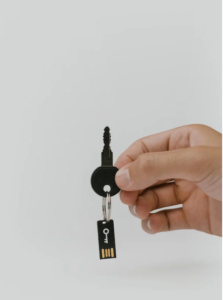 Factors to Consider
When choosing a USB stick for your business, there are several factors to consider:
Storage Capacity: Determine how much storage space you need. USB sticks come in various capacities ranging from 8GB to 1TB or more. Assess your requirements based on the type and size of files you will be transferring or storing.
Speed: Consider the transfer speed of the USB stick. Faster speeds will save you valuable time when transferring large files. Look for USB 3.0 or USB 3.1 sticks for optimal performance.
Compatibility: Ensure that the USB stick is compatible with the devices you will be using it with. Most USB sticks work with both Windows and Mac systems, but it's always good to double-check.
Durability: If you will be using the USB stick in rugged environments or frequently transporting it, opt for a more durable option. Look for USB sticks with shockproof, waterproof, and dustproof features.
Security: If you are handling sensitive data, consider USB sticks with built-in encryption or password protection features to safeguard your information.
Types of USB Sticks
USB sticks come in different shapes, sizes, and designs. Here are some common types:
Standard USB Sticks: These are the most common type of USB sticks and are suitable for everyday use. They are available in various storage capacities and are affordable.
Compact USB Sticks: If you need a USB stick that is small and portable, compact USB sticks are a great option. They are designed to be lightweight and can easily fit in your pocket or keychain.
USB OTG Sticks: OTG (On-The-Go) sticks are designed to work with both computers and mobile devices. They have a dual connector, allowing you to transfer files between different devices.
Secure USB Sticks: These USB sticks come with advanced security features like fingerprint recognition or hardware encryption. They are ideal for businesses that deal with sensitive data.
Recommended USB Sticks for Different Use Cases
1. Everyday Use:
For everyday use, we recommend the SanDisk Cruzer Glide. It offers a range of storage capacities, fast transfer speeds, and is compatible with both Windows and Mac systems.
2. Portable and Durable:
If you need a USB stick that can withstand rough handling and extreme conditions, the Corsair Flash Survivor Stealth is an excellent choice. It is waterproof, shockproof, and has a rugged design.
3. Mobile Device Compatibility:
If you frequently transfer files between your computer and mobile devices, the Kingston DataTraveler microDuo is a reliable option. It has a dual connector, allowing you to connect it to both USB and micro USB ports.
4. Security:
For businesses that prioritize security, the Apricorn Aegis Secure Key is a top-notch USB stick. It features hardware encryption, a built-in keypad for PIN authentication, and is FIPS 140-2 Level 3 validated.
Conclusion
Choosing the right USB stick for your business needs is crucial for efficient file transfer and data storage. Consider the factors mentioned in this guide, and select a USB stick that aligns with your requirements. Whether you need a standard USB stick for everyday use or a secure USB stick for handling sensitive data, there is a wide range of options available to suit your needs.