Phosphor bronze terminal, copper bar connectivity system
Independent safety doors to keep children away from the risk of electric shock
Subtle and elegant white power indicator light shows working status
High power conversion rate up to 82 percent
20uA leakage protection threshold
High flame retardant standard up to 750 centigrade
250V full voltage range
Pass through plug test ( 5000 times )
Non-slip pads on four feet
Grind frosting top surface and mirror polishing treatment on side surface
Nice appearance and simple for home use and decoration
Brand: Xiaomi
Design: Professional
Feature: Compact,LED,Portable
Interface: USB2.0
Optional Color: Black,White
Package weight: 0.375 kg
Product size (L x W x H): 22.50 x 4.10 x 2.60 cm / 8.86 x 1.61 x 1.02 inches
Package size (L x W x H): 29.60 x 5.50 x 3.50 cm / 11.65 x 2.17 x 1.38 inches
Package Contents: 1 x Xiaomi Power Strip
note:It is Xiaomi ecological chain products [There is no any Xiaomi LOGO on it]
If this is not your country's Plug,please choose to buy an adapter.
Xiaomi Multi-purpose Power Strip
3 self-adaptation 3.1A USB charging ports.wupport 2A charging.3-Way charging security protection
The Creation Work Art,Make a Better Life
Power strips s a life necessity in everyday life,but not everyone likes it (taking up too mush space or looks ugly).When people are becoming accustomed to all its shortcomings ,out team began to think about how to change and improve it.Three self-adaption 2.1 / 3.1A USB charging ports are added to the strip.By using high quality materials,customizing he core components and optimizing the structure,finally it makes 50% smaller than the normal strips.Concise an delicate as rnaments of your house.
Use Tin Phosphor Bronze,For Safety Sake
We use high quality tin phosphor bronze as the internal structure material.With good elasticity,strong electrial conductivity and high wear-resistance
Triple Protection,Safety First
Joemex electric utility,nearly 20 years of professional overload protector design experience.When the load exceed normal,timely cut off power wupply,effectively avoid the denger of fire.After troubleshooting,press the switch to recover in normal use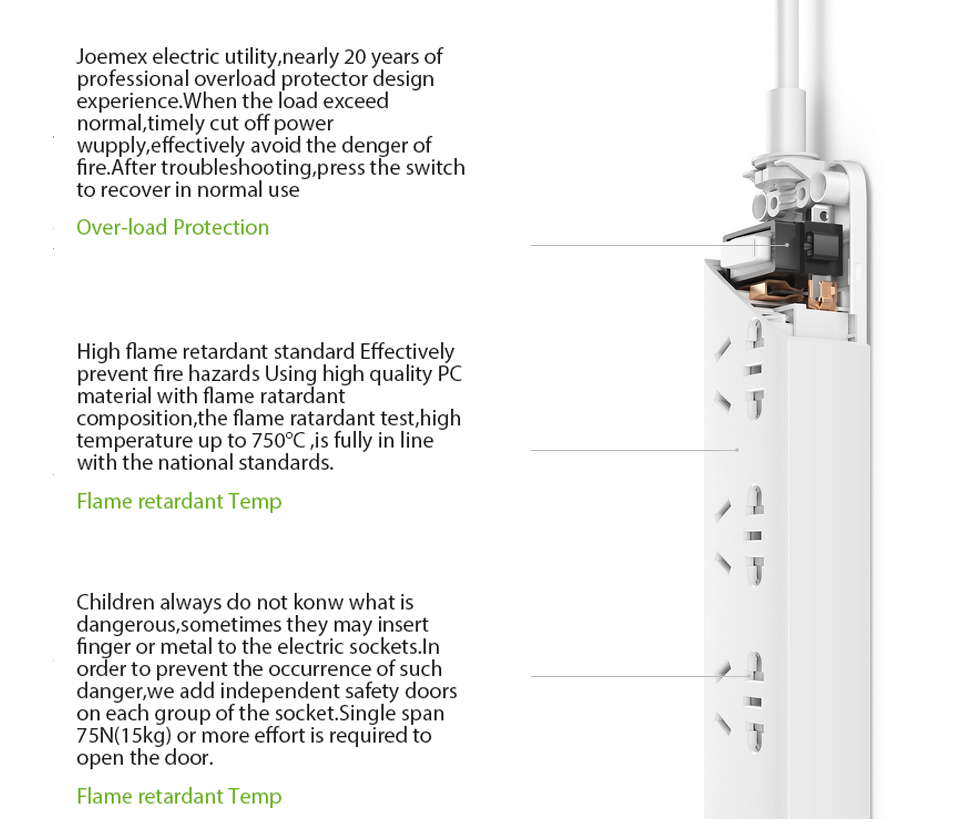 The Same Injection Molding Process as Cellphone Shells
In accordance with requirements of home decoration,we use the same production process,one-time non-mark injection molding to fet delicate and processes are applied on the top and side surface.Grind frosting processing on top surface can prevent scratches effectively.And side mirror polishing is used to blend with the surrounding environment.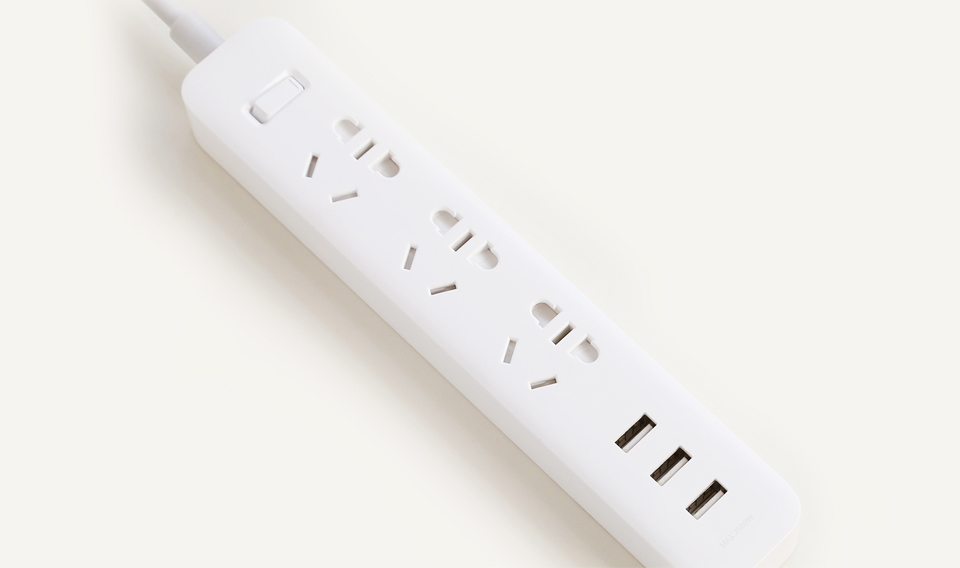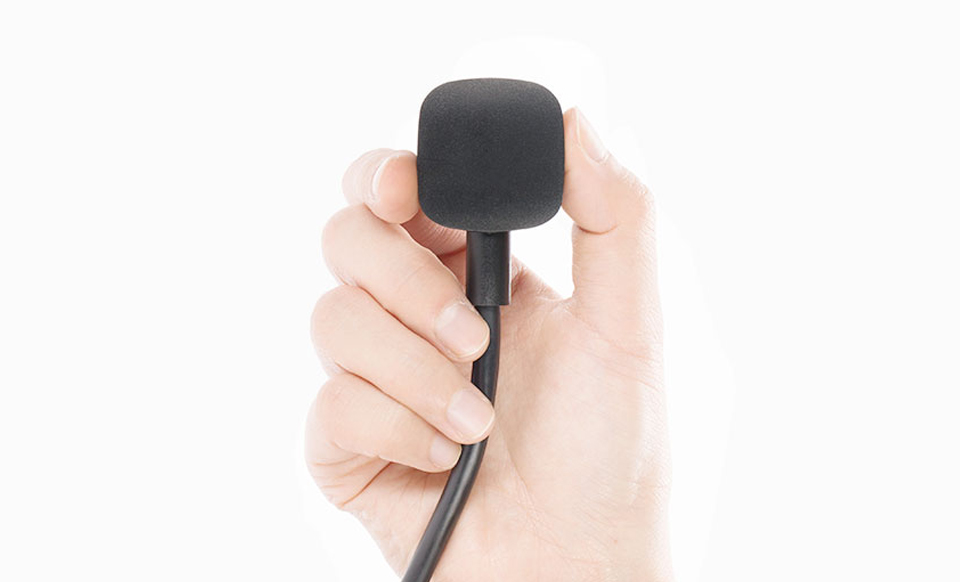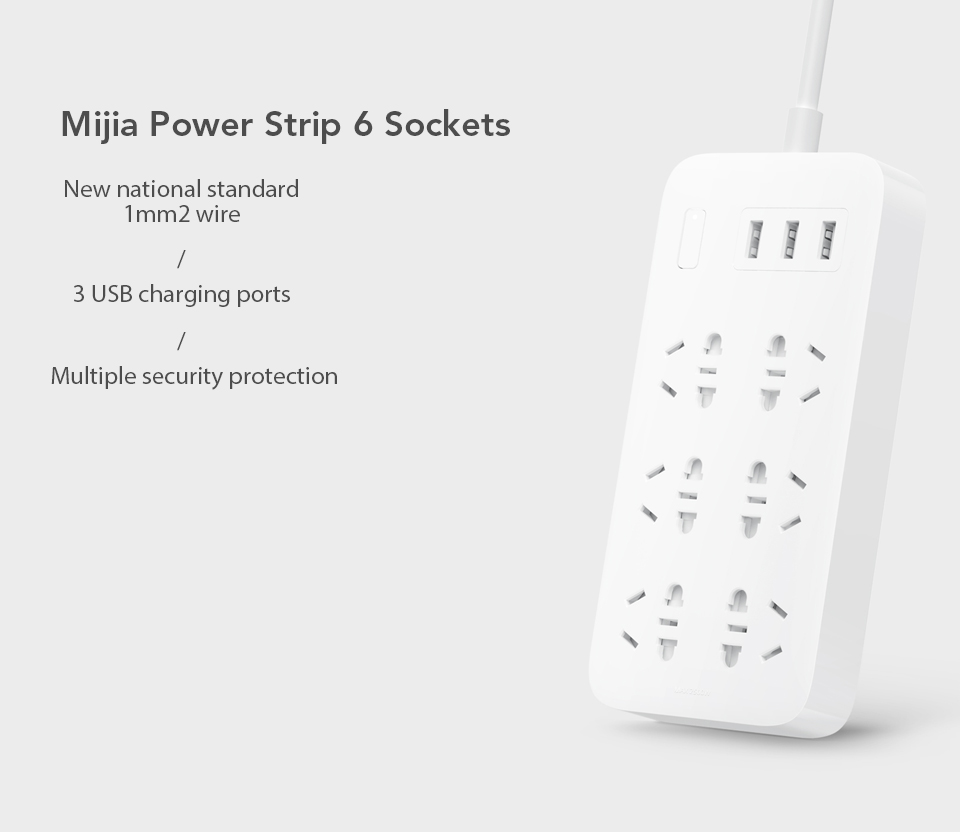 Multi-functional Sockets to Meet Your Needs
Following the concept of "Plug-in Boards as Artworks", with six new international standard jack combinations, the design is still small and concise, saving your desktop space.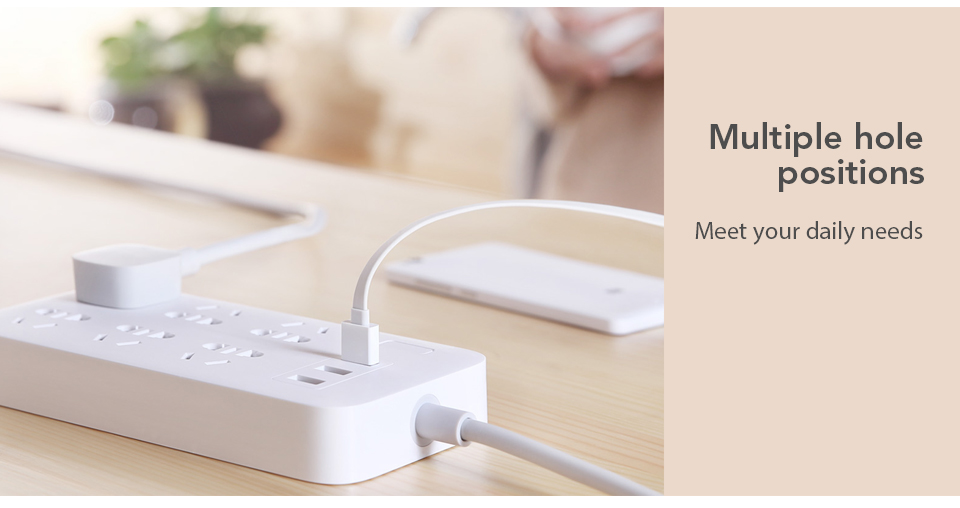 High-quality Tin-phosphor Bronze to Ensure Electricity Safety
The integration od the copper process,ensure safe use of electricity